Option 1: Online Loan Payment Portal
If you don't use Online or Mobile Banking, making a loan payment on your American First loan has never been easier. With this service, you can use any savings or checking account to pay your loan online. Make a payment on your
Credit Card
Auto Loan
Signature Loan
Home Equity Loan
Home Equity Line of Credit
Mortgage Loan
Personal Line of Credit
Holiday Loan
Commercial Real Estate Loan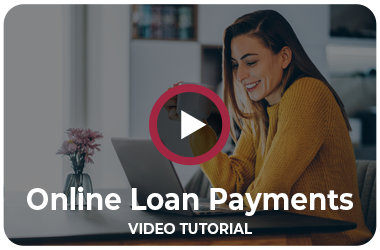 Online loan payments are free for registered users! If you would like to pay as a guest (no registration required), there is a $5 convenience fee for each payment. Debit cards are accepted for guest payments only. You may also call 800-290-1112 to make a payment by phone.
Payments made after 5pm PST will be processed on the next business day.
Option 2: Online & Mobile Banking
Use internal transfers to pay any loan with your American First savings or checking account or external transfers* to/from other financial institutions and your American First accounts to pay your
Credit Card
Auto Loan
Signature Loan
Personal Line of Credit
Holiday Loan
Home Equity Loan
Home Equity Line of Credit
Mortgage Loan
*External Account Transfers within Online and Mobile Banking are not available for share certificates, IRAs, and commercial real estate loans.