Our Mission to Serve Our Members
At American First Credit Union, we believe people make the difference, and our team is comprised of individuals who have the talent and passion to make a difference in our members' lives.
We are a sincere, resilient, and member-focused team that is recognized for workplace excellence. We trust and empower our associates to improve our organization by collaborating with each other and making suggestions for improvement. We encourage an inclusive environment with our associate driven, fun squad events, and our community focused, Caring First events.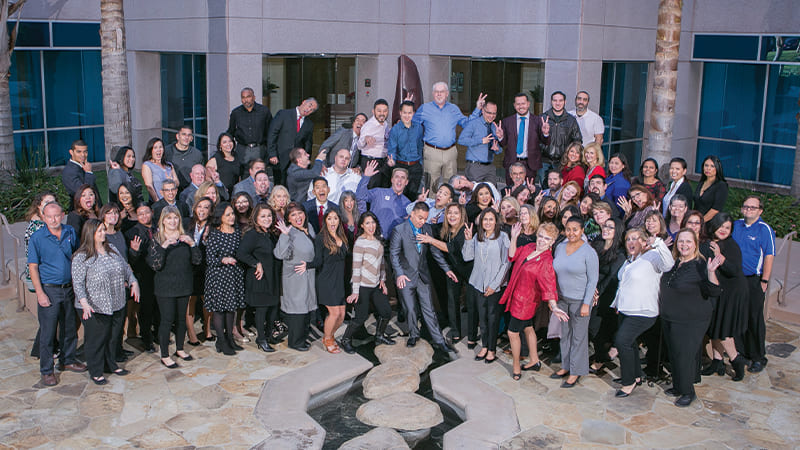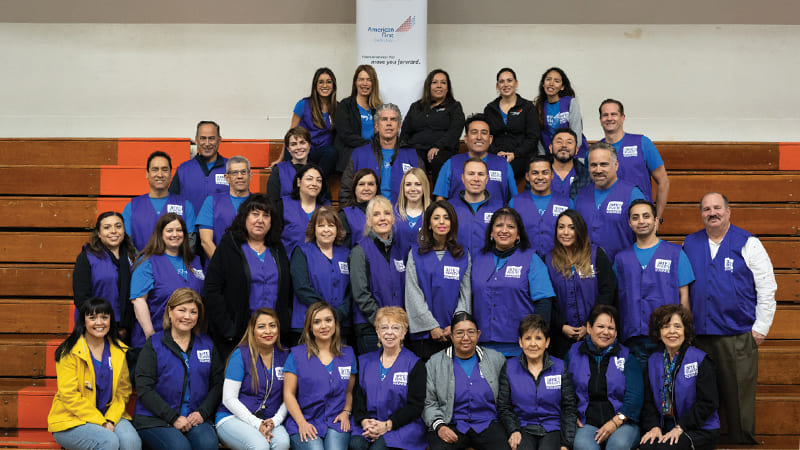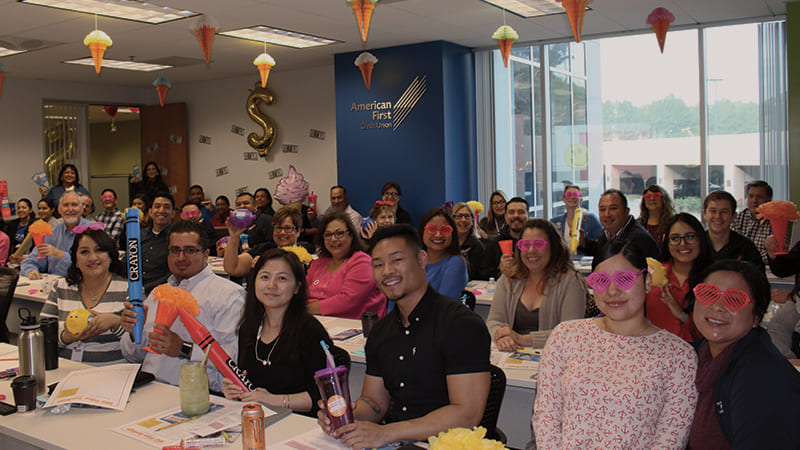 Become Part of Our Team
Are you ready to join an award-winning workplace that will give you all the tools you need to succeed as a professional while helping our members achieve their financial goals? With an excellent benefits package, tuition reimbursement, and an emphasis on learning, many of our associates choose to stay with us for decades. If you are searching for a career that enables you to be of service to others, consider joining American First.
We're looking for a Licensed Financial Advisor
CUSO Financial Services, LP. (CFS) is seeking a Licensed Financial Advisor to provide investment services for members of American First Credit Union in the Orange County area.
An Award Winning Workplace
American First Credit Union has repeatedly won the Peter Barron Stark Industries Award for Workplace Excellence. This prestigious award is different from many other workplace awards because it is a true indicator of workplace excellence through associate's opinions, rather than a tally of votes online.