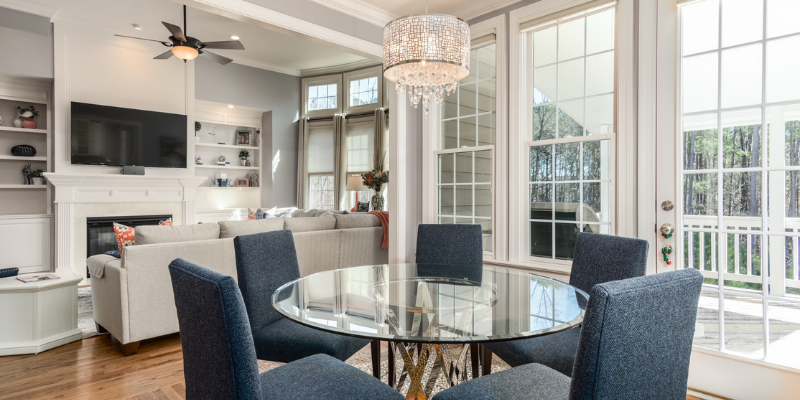 Becoming a homeowner for the first time is no easy task! You have probably heard horror stories from friends about overpaying or missing a crucial piece of information before committing to an offer. Here are a few tips to help you prepare for buying your first (or next) home, so you feel confident in the home you choose to buy!
Before You Buy
Start Saving Early – the earlier you start saving, the better! Many first-time homeowners assume they just need to save for a down payment, but home buyers must also pay closing costs up front! Closing costs include the down payment, title insurance, homeowner's insurance, property tax, closing or escrow fee and others depending on your lender. Something else to keep in mind is the larger your down payment, the less you will pay in interest as you pay off the home loan.
Strengthen Your Credit Score – if you know you are going to purchase a house in the next few years, it is a good idea to take action to earn a higher credit score. Start by making sure your bills are paid on time, pay off debt you have and keep credit card balances low.
Learn About Mortgage Options – there are several different mortgage options to look into before you commit to a home loan. These include conventional loans, Federal Housing Administration (FHA) loans, U.S. Department of Agriculture (USDA) loans and loans from the Department of Federal Affairs.
Find First-Time Home Buyer Programs – many states will assist with your down payment! Check with us to see what programs we recommend.
Decide How Much You Can Afford – it is a good idea to set your budget before you start shopping or get pre-approved for a home loan. Check out this tool from NerdWallet to see how much house you can afford.
While You Look for the Perfect Home
Create a Priority List – decide what home features are important to you. This will help you weigh the pros and cons of each house. For example, if an office space is more important to you than having a large backyard, you will be able to narrow down your search easier.
Get Pre-Approved – ask your lender to draft a pre-approval letter to send to a potential seller when you are ready. If it is all sorted out beforehand, you can put an offer in on your dream house quickly.
Do not Look at Houses Over Your Budget – this is a great rule of thumb for sticking to any budget, do not look at what you cannot afford! You do not want to fall in love with something that is not realistic for your income level and prior financial commitments.
When You are Ready to Make an Offer
Pay for an Inspection – not only do inspections help you negotiate the price of a home down, but they also help you know what you are paying for and a better purchase range for the house.
Negotiate with the Seller – do not be afraid to negotiate! In most instances, the worst-case scenario is that the seller will come back with a counteroffer.
Buy the Right Home Insurance – home insurance covers the cost to repair or replace your home and belongings if they are damaged by an incident covered in the policy. It also provides liability insurance if you are held responsible for an injury or accident. Buy enough home insurance to cover the cost of rebuilding the home if it is destroyed. American First partners with TruStage Insurance to offer a variety of property insurances in addition to homeowner's insurance. Be sure to visit that page to get a more thorough look into the best insurance for your new home or property.
If you are in the market to buy a home, reach out to us! We are here to help you find the right home loan for your budget and want to make this important milestone an easy and enjoyable process.