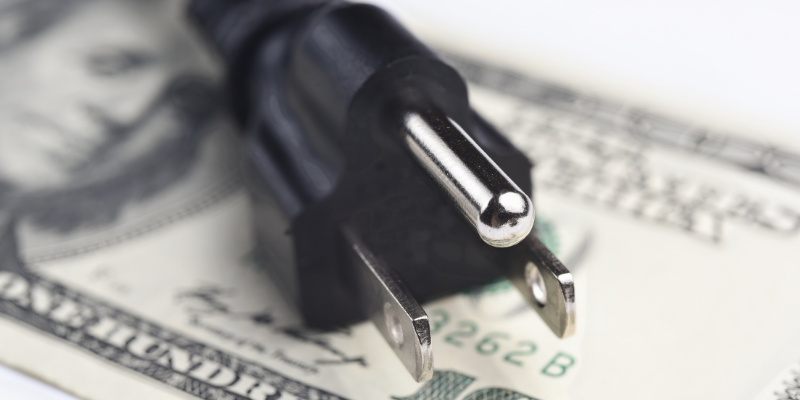 It is the question that every household asks. What can I do to cut my monthly costs? And it is a great question! No one wants to spend unnecessary money when there are mouths to feed and basketball uniforms to pay for. While you can tighten the budget by setting strict guidelines for yourself, your experts here at American First Credit Union have a few more realistic ways to lower monthly bills.
Plan Meals Ahead of Time
At first glance, planning meals ahead of time may not sound like it has anything to do with your finances but trust us - this can make a huge difference! When you plan meals ahead, you can write down the list of ingredients you need at the store that week. Taking a list to the store can help you cut down on wandering down the aisles and picking up food you do not need. While getting groceries, you can also choose the store brand instead of the name brand! Lastly, having a plan in place for meals, with all the ingredients to cook them, will help you avoid eating out or ordering to your door. This saves you from spending extra cash on delivery fees, tips and expensive food.
Refinance Your Mortgage
Chat with one of our mortgage lenders to refinance your mortgage. We can give you options to try and lower your interest rate which can save you hundreds of dollars every month. The better your credit score, the better your interest rate will be. You can also check out our mortgage calculator to get an idea of how much you can save by lowering your interest rate just a little bit.
Bundle Your Bills
Bundling is when you purchase multiple products or services with a company to get a discount on each product. You can bundle with almost anything if you look into it! For example, most insurance companies will let you bundle services like home and auto insurance. You can also bundle cable and internet, different TV streaming services (like the Hulu, Disney+ and ESPN+ bundle), and more.
Set Up Automatic Payments
We cannot stress this enough! Not only do many companies offer a small discount for setting up automatic payments, but it is a great way to avoid late fees. That way you are not paying additional money every month that you did not budget for. We encourage you to check out the discounts for your wireless carrier, most will save you $5-$10 for automatic payments!
Keep Track of Your Transactions
Whether you do paperless banking or receive your monthly statement by mail, it is easy to forget how costly everyday expenses are. Be sure to check those monthly statements to track how much you spent, instead of going off your own assumptions. We tend to think we spent less than we really did!
You should also check individual transactions from throughout the month to be sure you do not have any unwanted subscriptions. One way companies lure you is by giving you a free trial, only after you provided your credit card information, so you're automatically charged after the trial. People who were unsatisfied with the free trial often forget to unsubscribe. This is a really easy way to lose money that can be fixed quickly!
If you need more help managing your finances, check out other tips in our blog or contact us to chat about any financial assistance you may need. We are here to help you save money and build your wealth to provide the future you want for your family!