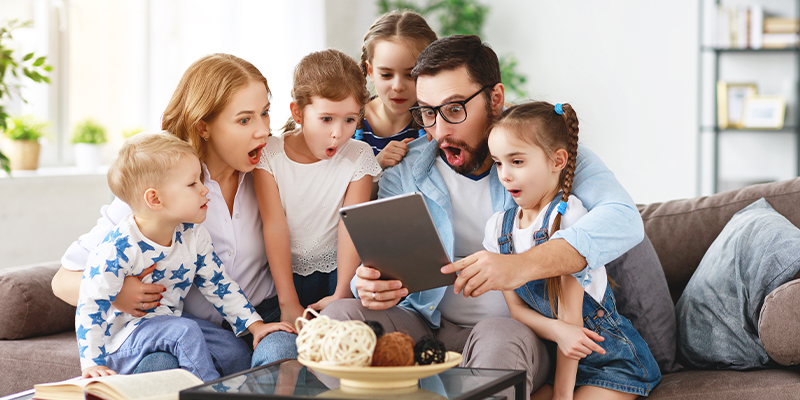 With each new addition to your family, expenses rise and finances can become more difficult to manage. But that's no reason not to enjoy having a big family! With these simple and effective money-saving tips, you can maintain peace of mind knowing you're handling your money in the best way possible.
Check the Discount Stores
Going to a thrift store or discount store is especially helpful when shopping for kids' clothing. Starting the day they're born, children grow out of their clothes fast and new clothes shopping can seem endless. Secondhand stores can be lifesavers for large and growing families!
Do Your Research
Before making larger purchases, make sure to do some research and compare what different stores have to offer. You can also find out if any sales are coming up and search for coupons online. Putting a little bit of extra time towards research can save you lots of money!
Don't Fly When You Can Drive
If you're planning a family vacation, driving instead of flying will save you hundreds, if not thousands of dollars. When you drive, you can take your entire family on vacation for the same price as just one airplane ticket. If you don't want to take the family vehicle, you can rent a car for a much lower price than flying. Not only will it save you money, but it provides time for some great family bonding, too!
Make Grocery Lists
Going into a grocery store with your big family without a list is a recipe for disaster. Avoid the hassle of everyone throwing what they want in the cart by making a list and taking fewer people along. Relying on your grocery list can help you stay away from buying more items than you need and it can help you stick with healthier choices too.
Save for the Future
The time will come when your kids will be old enough to need money for a whole new range of things. Whether it's for a high school prom dress, a first car, or a new iPhone, the expenses will continue to rack up. Eventually, they'll also be heading off to college and you'll want to be prepared. Keep in mind what future payments will be down the road so you can adjust your budget accordingly.
Having a big family comes with all sorts of wonderful experiences, and every member of the family is just another person to love. Keeping up with the finances of a large family can be tricky, but it's doable - sticking to these helpful tips will make a big difference!
To start healthy habits for your kids from a young age, check out our Youth Savings accounts. Or, discover Totally Free Checking with a personalized debit card for your teen.