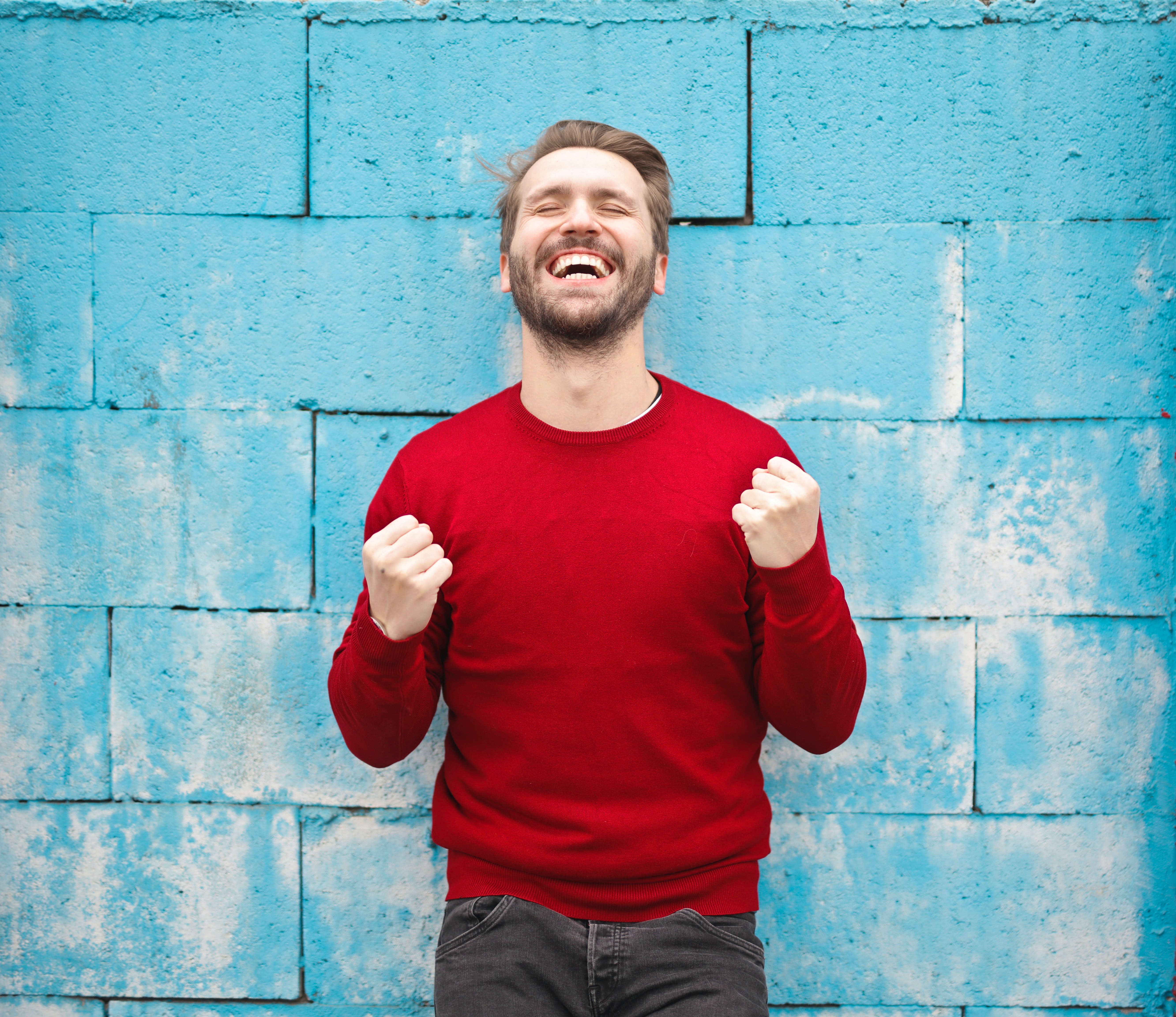 American First Credit Union awarded Nick H. $50,000, the grand prize in our newest savings program, Big Prize Savings (BPS).
Nick is a long-time saver that joined Big Prize Savings in March 2019. When asked how he felt after learning he won, Nick responded, "I'm still dreaming. I haven't woken up from my dream. My family won't believe me when I tell them how much I won." That money is staggering, but AFCU aims to reward members who save their money.
What is Big Prize Savings?
The program is designed to promote and increase members' saving habits by offering a chance to win cash prizes just for saving their money. The program started in February 2019 and has presented monthly $1,000 and quarterly $10,000 awards in addition to the grand prize of $50,000. Big Prize Savings will continue into 2020 due to its tremendous popularity and power to promote good spending habits. The program changes lives with the rewards, but it also fosters a lasting financial wellbeing with its saving.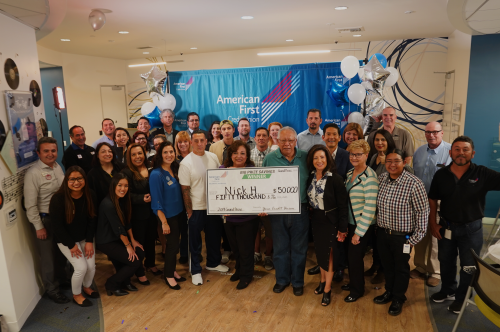 AFCU associates presented Nick his $50,000 grand prize.
At the end of each month, Big Prize Savings accountholders who maintain an average daily savings balance of $500 or more for that month receive one entry for every $25 saved, so savers who add more to their account earn more chances to win. A saver with a daily average of $500 saved in a month will receive 20 entries whereas someone who saves $600 will receive 24 entries for the cash prize drawings.
Programs like Big Prize Savings are new to California. Generically called prized-linked savings, American First Credit Union's program is one of the first in the state. Governor Brown signed SB 1055 into law in September of 2018, allowing qualified California credit unions and banks to offer prize-linked savings accounts in 2019.
"We value the wellbeing of our members, and this program reflects that," said Jon Shigematsu, CEO and President of American First. "We reward people for saving their money and ensure they're on a financially successful path." Nick is but one of many people who are following that path.
For more information on how to join, or if you have any questions about Big Prize Savings, visit our Big Prize Savings page.