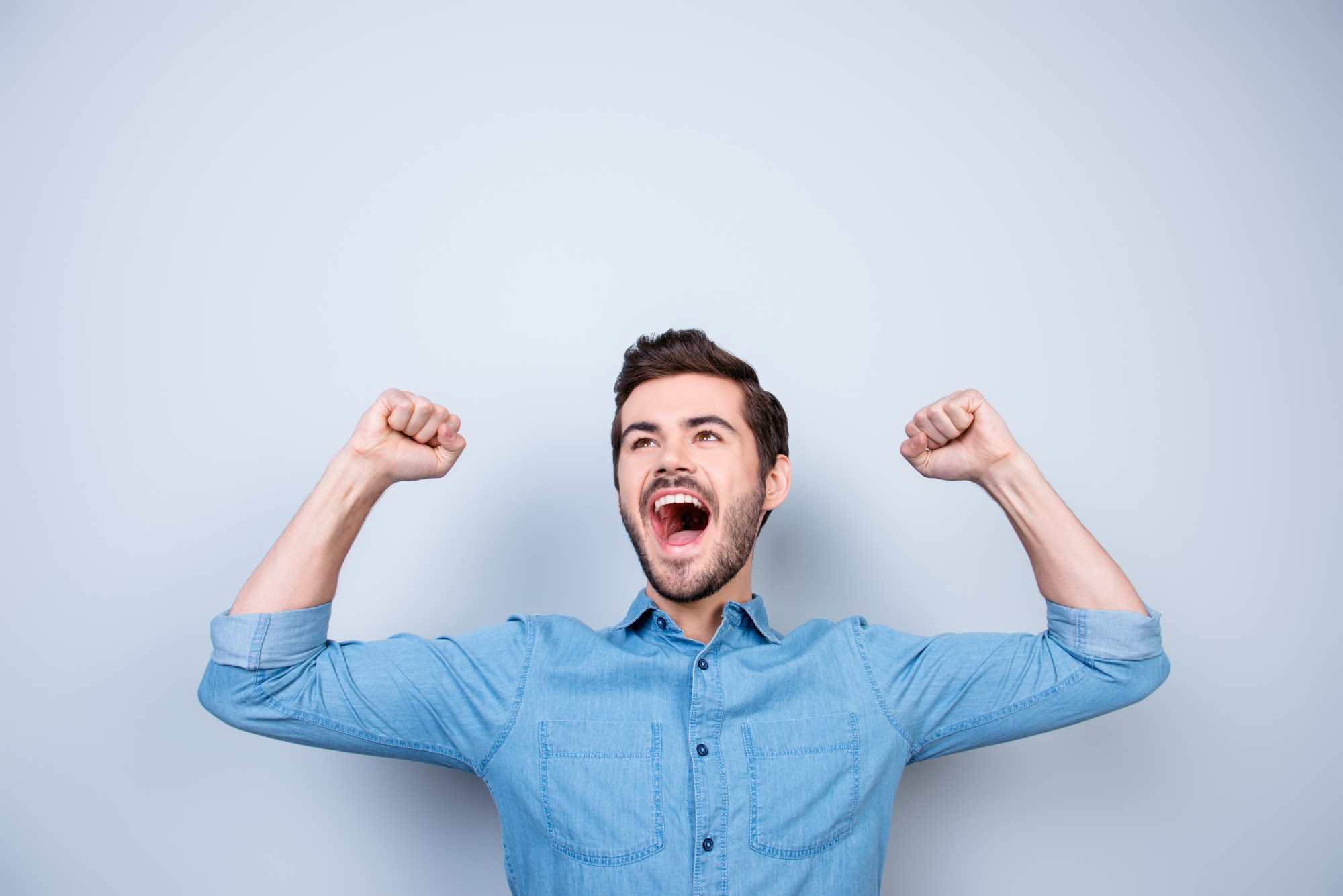 When we called Dale M. to let him know that he was one of our lucky Big Prize Savers, he was thrilled to hear the news. When he found out that he had won the GRAND prize of $50,000, he couldn't contain his excitement. Could you?
How He Won: Big Prize Savings
How did he win? Dale has been a member for over 40 years, but his veteran status isn't why he won. He simply won for saving smart.
After opening his Big Prize Savings account at American First Credit Union (AFCU), he was eligible to win cash prizes every month. Since February 2019, savers like Dale have been winning substantial prizes just by keeping an average balance of $500 in his Big Prize Savings account every day for a month!
Big Prize Savings is a savings account AFCU created to help members build better financial habits with an incentive to save more. It's exciting and it's fun – just by saving your money you could win $1,000 every month, $10,000 every quarter, or $50,000 every year. Now, that's big.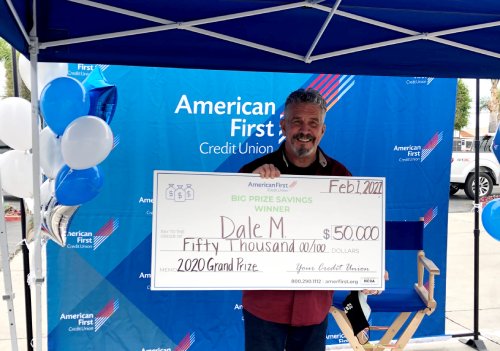 When we told Dale that he was a big winner, he mentioned that he "never won more than $5 on a lottery ticket." With American First, he's pictured here winning 10,000 times more! Do you feel like you never win anything? Big Prize Savings is your chance to turn your luck around. Just by participating, you're already saving better. And, the more you save the more chances you earn to win bigger.
Still on the fence? Just ask Dale.
Dale has been an advocate of his credit union since the day he joined. After telling his family and co-workers about this innovative savings account, they thought it was "too good to be true." They expressed their concerns about "the catch" and whether they would have to open additional loans or pay higher fees to win. It may be hard to believe, but there is nothing to lose with this fee-free account.
Get Started Today
If you want to be rewarded for saving money like Dale, open a Big Prize Savings account with as little as $25. Once you build up your average monthly daily savings to $500, you'll be eligible to earn chances to win every single month.
Visit the Big Prize Savings page to learn more, meet our recent winners, and open your account. Give it a shot!