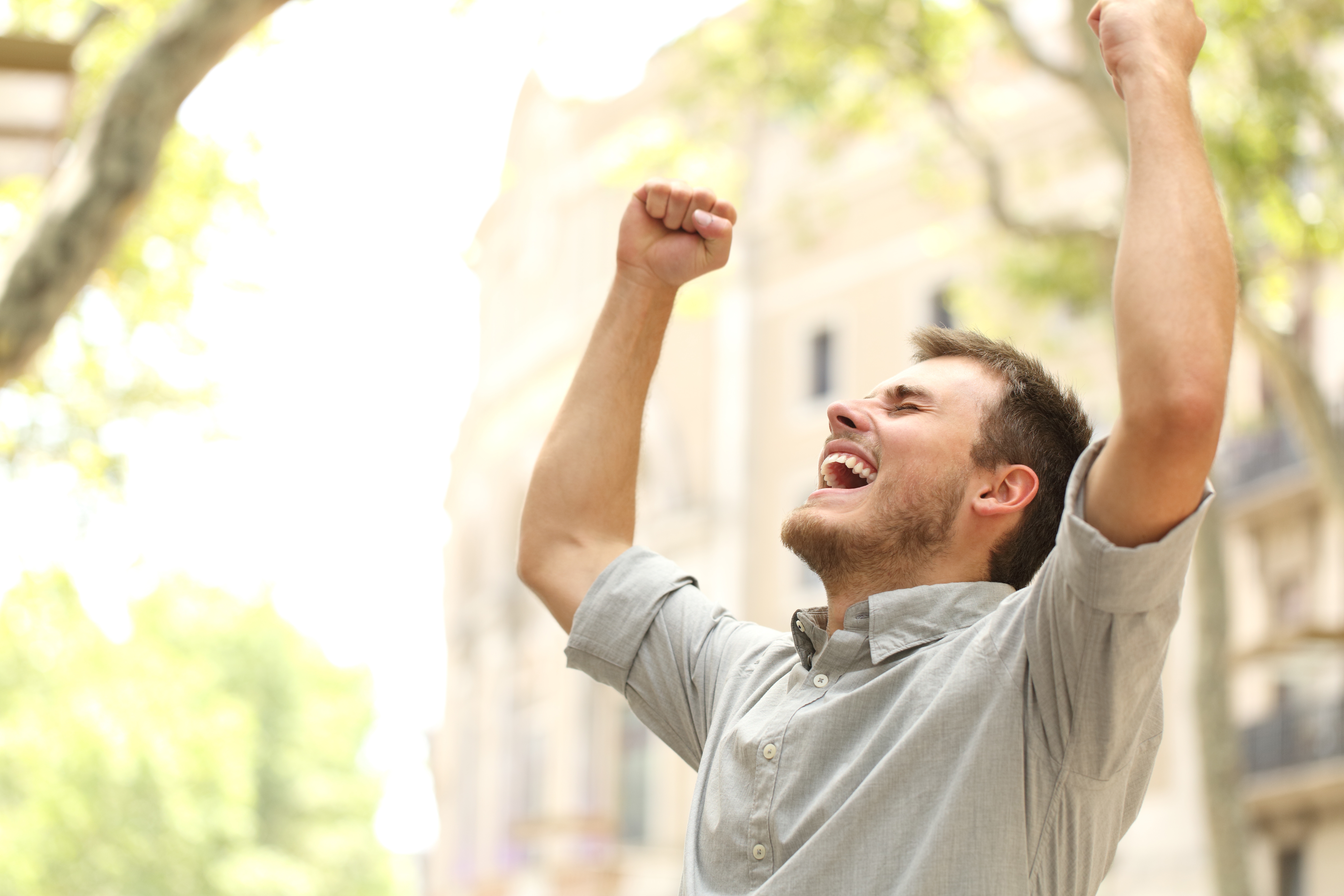 Big Prize Savings (BPS) is a savings account at American First Credit Union that rewards you with chances to win cash prizes by saving more. There are monthly, quarterly, and yearly prizes. Part of our mission is to promote better savings habits, so we encourage them with a savings product exclusive to American First.
Prizes
We offer a chance to win $1,000 every month. On top of that, you have the chance to win $10,000 every quarter and $50,000 every year. Big Prize Savings provides an ongoing opportunity to prepare for your future that you can be a part of starting today.
How to Qualify
To be qualified for entries, all you need is a Big Prize Savings account and keep at least $500 in that account every day of the month. Members pay no fee for this account and are able to accrue interest with a minimum of $500. Then, you'll earn an entry for every $25 of your average monthly daily balance. The more money you save, the more entries they earn, and there's no limit on how many entries you can earn.
Big Prize Savings started at American First in February 2019. Categorized as prized-linked savings, qualified California credit unions and banks were allowed to offer such accounts towards the end of October 2018, making American First an early adopter.
Past Winners
Still on the fence about opening a Big Prize Savings? Just ask Nick H, our 2019 $50,000 winner. When he realized how much he won, he responded, "I'm still dreaming. I haven't woken up from my dream."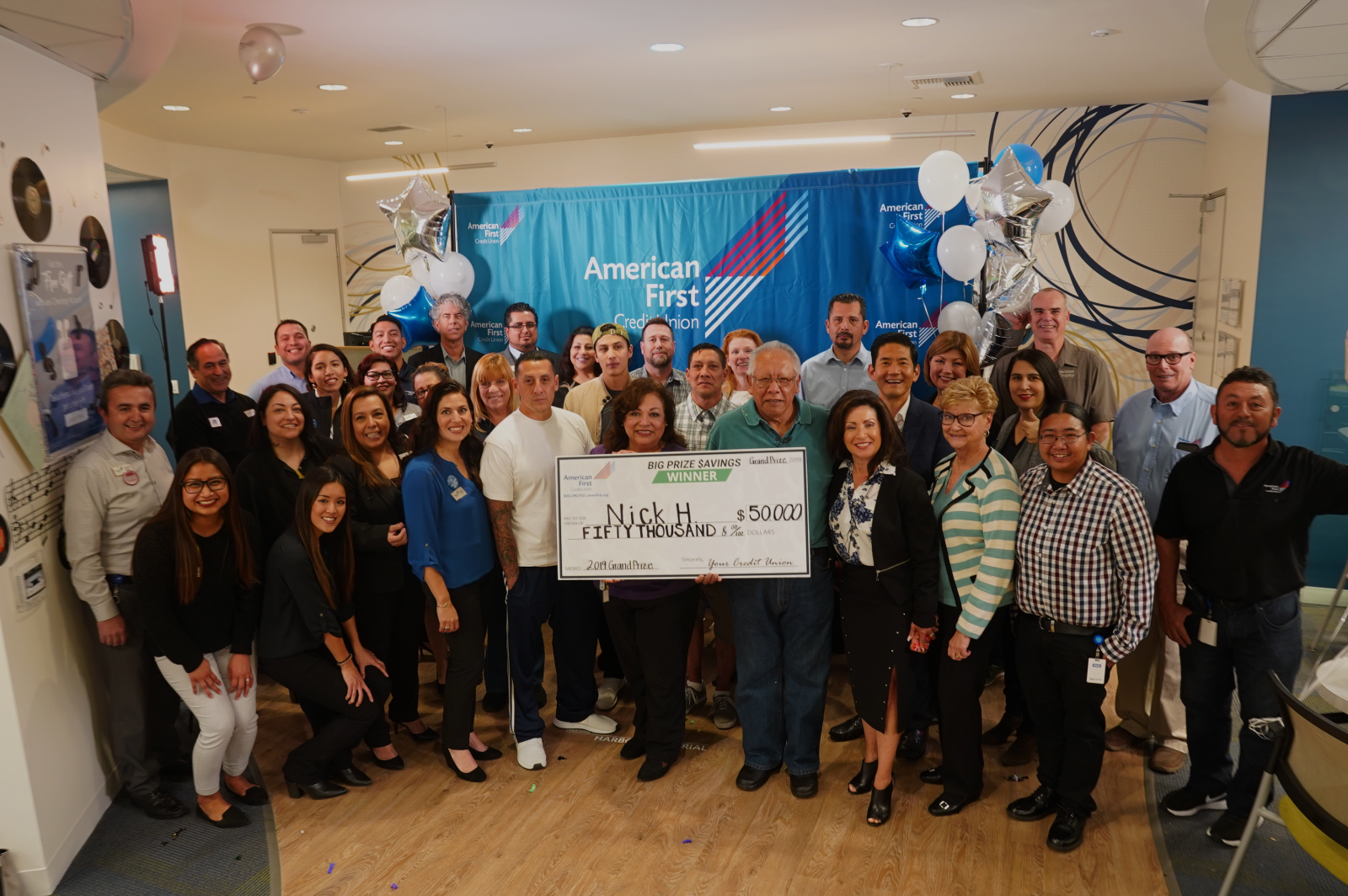 Or, ask Natalie, our quarterly $10,000 winner. At her big check presentation Natalie remarked, "Big Prize Savings is a big motivator to keep saving, and with this money I actually want to keep saving! This credit union is so different from any other bank. Literally everyone treats you like family!"
American First Credit Union understands the importance of financial security and wants to help our members get there. Big Prize Savings is a great option for anyone who wants to achieve financial wellness.
For all rules and additional information, please visit our Big Prize Savings page.