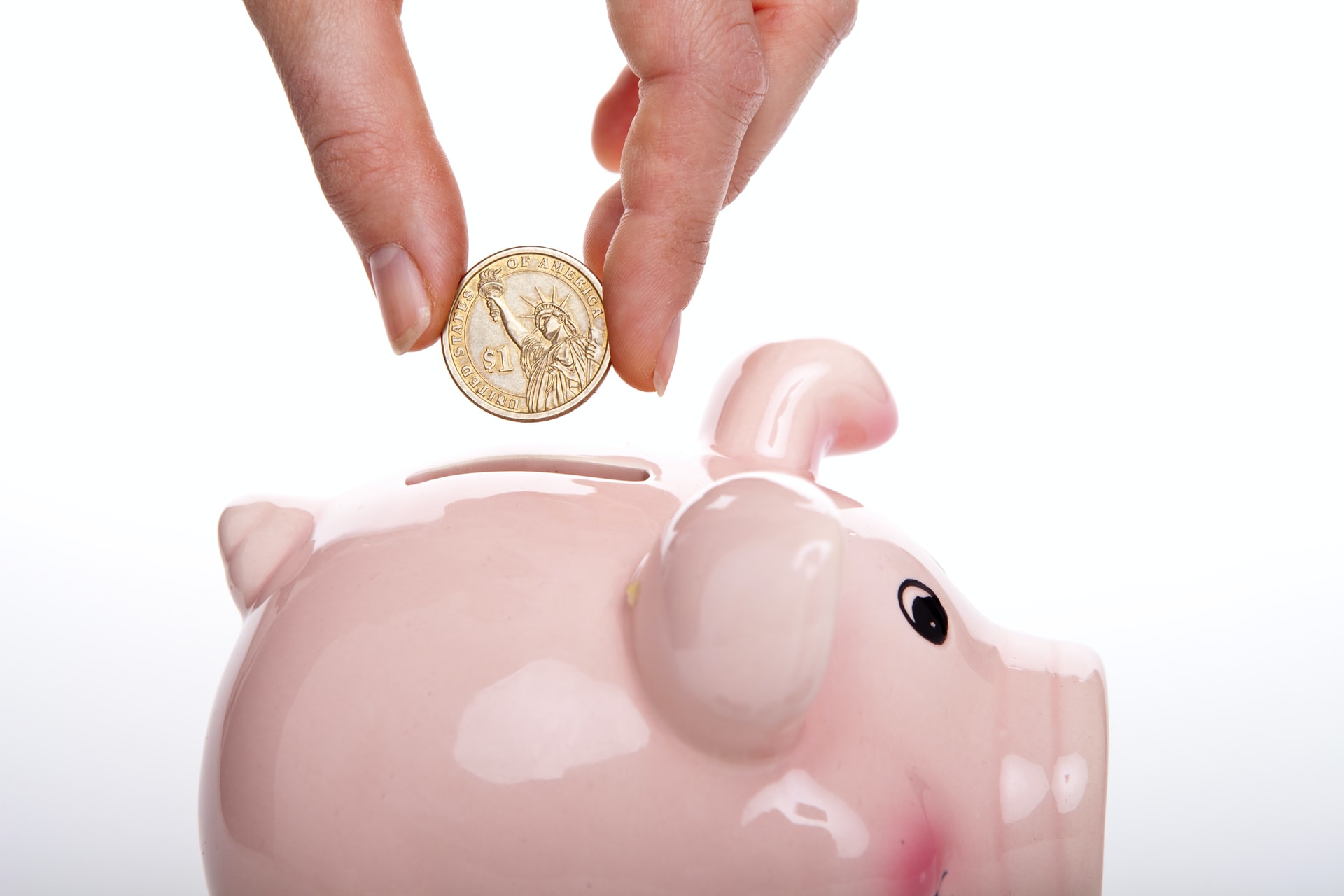 Meet Lynette P. who recently won $10,000 just for saving with American First Credit Union! Her Big Prize Savings account paid off in a huge way. When asked how she felt after learning she won, Lynette responded, "I said to my husband, 'Maybe our luck is changing' and it did. This is amazing, just amazing."
You Could Win, Too
Lynette joins a list of lucky savers as the sixth recipient of the $10,000 quarterly prize since the program launched in February 2019. Anyone can reap the benefits of this program!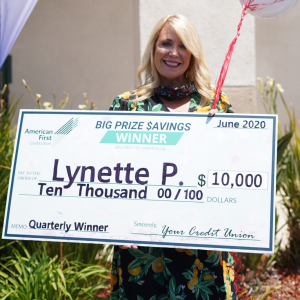 Still on the fence about Big Prize Savings? Just ask Lynette if it was worth the time.
What is Big Prize Savings?
Big Prize Savings is a free savings account that was made with healthy savings habits in mind. At the end of each month, Big Prize Savings account holders who maintain an average daily savings balance of $500 or more for that month receive one entry for every $25 saved. Account holders have a greater chance of winning prizes when they save more.
Win Prizes Every Month
In addition to our $10,000 quarterly prizes, we offer monthly and grand prizes too! Every month you could win $1,000 and every year an astounding grand prize of $50,000! Read our last grand prize winner's story here. While winning money is always a great reward, your Big Prize Savings could get you started with healthy financial habits for a lifetime.
Big Prize Savings is an amazing opportunity to set up yourself for financial with the opportunity for great rewards. Be sure to check our Big Prize Savings website for more details about this account.